Disclaimer: In no way, shape or form do I condone violence. This is a topic that most Christian avoid and I decided to shed some light on the situation.
Christians or church people tend to get a bad rap for being hypocrites, judgemental, mean and messy. To be honest, there are some "Christians" that have these qualities. They tend to lie, manipulate and belittle others and are constantly gossiping. That kind of behavior can make you feel that you don't belong or Christianity isn't for you. If your anything like me, sometimes a situation can get so bad that you're ready to "shoot the fair one" (fight). Yes, I said it! Sometimes I want to knock some church people out. Yes, I'm saved, but you can catch these hands.
I'm Saved but, I wasn't Born Saved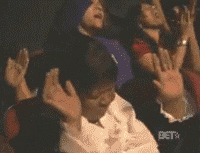 I didn't enter into this world singing hymnals and quoting scripture verses. I was born a sinner. According to the Holy Bible, we all were born sinners. That's why little kids tell the "I didn't do it" lies and steal cookies from the cookie jars. They weren't taught to do so, but they do it anyways. As we get older, our sins expand from little white lies and almost harmless cookie stealing. Some of our sins escalate to sowing seeds of discord and adultery. All of which can cause you to eventually "catch these hands".
Whether you wear a skirt down to your knees or wear jeans and a tee shirt, we're all sinners saved by grace (if you're saved). Being saved isn't an excuse to pass judgment, hurt people, and make theme feel uncomfortable. Being saved doesn't give anyone the right to do these things in the name of Jesus. The fact of the matter is that we all have feelings.
I'm Saved, but I Still Have Feelings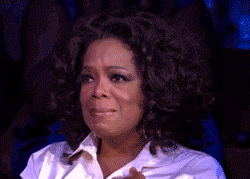 Often times we forget that being saved is not a license to say, do, or treat people without respect. Salvation does not take away the feeling we get when someone says something to us that may hurt us. One of my favorite scriptures I learned as a child that has shaped the way I treat and deal with people reads as follows:
"So in everything, do to others way you would have them to do to you, for this sums up the Law and the Prophets" –

Matthew 7:12
Now let's be real, there is a certain way I expect to be talked to and treated. I can't expect to be treated with respect and then talk down to my brother or sister without a reaction. It's my job to make sure I don't treat my brother or sister like they are beneath me. There is a chance that very behavior can be reciprocated or worst.
I'm Saved, But I'm Still Human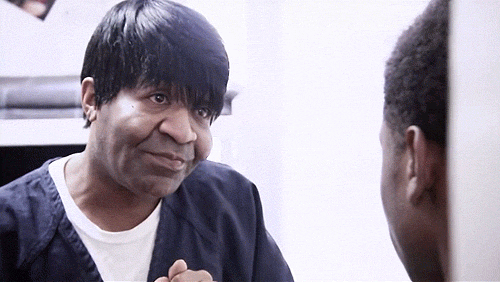 It seems like church people have a way of taking you out of character. Really and truly people have a way of taking you out of character whether they attend church or not. We all have buttons that shouldn't be tickled or pushed. These buttons have the ability to activate a series of emotions and reactions. When I feel like I'm being pushed beyond my limits, there's a certain level of frustration mixed with anger that comes over me.
One of my triggers was the attempt to taint my reputation or the reputation of others. In dealing with this situation often times before, I realized that the only person that has the ability to taint my reputation is me! People talk in general. Church people aren't exempt from the talking list. So what! It doesn't matter what someone says about you to other people. The fact of the matter is that people would see for themselves if whatever is being said about you is true or not. It's not your job to vindicate yourself from every little thing that is being said about you. If they're talking about you, you're important to them. No matter how much they don't like you.
Now that doesn't mean that the thought to A-Town stomp on someone's neck doesn't come to mind. I mean, after all, I am human. Being saved doesn't mean that these thoughts don't come to mind. It just means that I keep what my human side wants to do under control. I have to come to the point where I have to express how I feel respectfully. The first thing doesn't necessarily have to be a physical fight.
Levels to Being Saved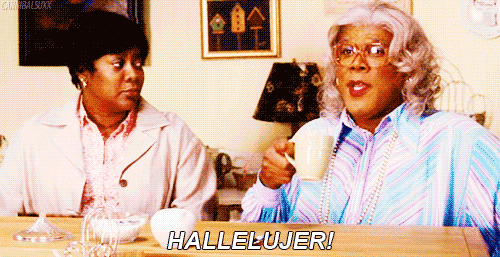 "Whomever cause one of these little one's who believe in me to sin, it would be better for him if a great millstone were hung around his neck & he were thrown into the sea."


Mark 9:42 ESV
This scripture made it crystal clear to me the importance of being responsible for one another as well as the consequences for not doing so. There are some areas in our Christian walk where we may be mature, but other areas where we can be considered little ones or babes. Maybe you're mature in reading and understanding the Word, but you're still a babe when it comes to your reaction to negativity. If I'm supposed to be your sister, I cannot provoke you to reach the point of anger which can result in "shooting the fair one" because according to the scripture, I'm useless and as good as dead.
Bottom Line
We are accountable not only for ourselves but for our brothers and sisters as well. It's important that we treat each other with respect and not be too quick to provoke, belittle, embarrass, or talk bad about one another. We all have feelings and we are all human. So let us either continue or begin to treat each other with the respect that is deserved because the last thing we would want to do is CATCH THESE HANDS.
Transparently,
Meek