The holidays are here and aside from eating food, it's a time for family to get together and enjoy each others company. For the most part, it's a joyous occasion. So joyous, that this is the time that people choose to introduce their families. I've been there before (not during the holidays) and it could be nerve-wrecking. I have come up with 5 things you should do while meeting your significant other's family.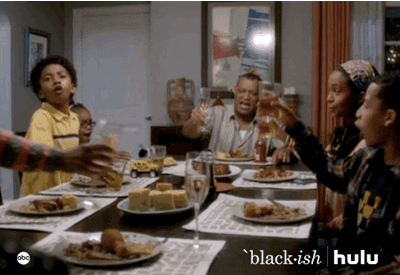 Dress for the Occassion
Dressing for the occasion is essential for starting your day meeting the family. If you feel good outwardly, you have one less thing to worry about. It's also important to know what kind of gathering you're attending. Some people enjoy having formal dinners while others prefer to have a casual "kickback". Either way, knowing before you attend is better so you won't stand out. But if standing is what makes you you, then do it and be yourself.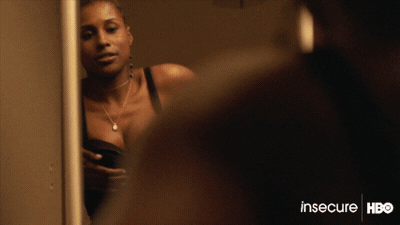 Be Yourself!
"Today you are you that is truer than true. There is no one alive that is youer than you."


Dr. Seuss
Not being yourself does your significant other's family a MAJOR injustice. You're probably and amazing person! If you choose to be someone that you aren't because you feel the family may not like you, imagine how they would feel when they realize that you've been faking all along. Besides, parents, and grandparents know when someone is attempting to pull wool over their eyes.
If you like telling corny dad jokes, tell the family about the fake noodle and how it happened to be an impasta. So what if you're an animated storyteller that over exaggerates and is overly dramatic (like me). Make sure you start your story with "Alright so boom.." and explain how 2 raccoon like rats were fighting in the subway over a dollar slice of pizza . Please do yourself, your significant other, and the family a favor by taking a deep breath and be yourself. Bottomline is your bae's family deserves to get to know the person he or she fell in love with.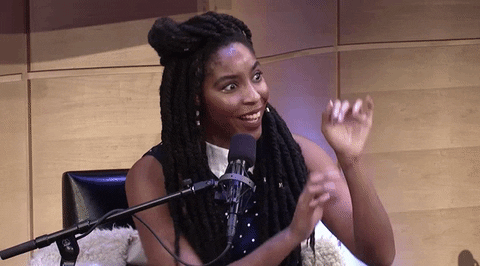 Get to Know the Family
Meeting and being around the family is one thing, but engaging with them is another. Outside of cracking jokes and telling over exzagerated stories, the family will ask you questions. They may ask you things like where you're from, family size, and what kind of career you're in or want to get into. Then, there are special circumstances when certain family members may attempt to ask super personal question (totally different blog post).
The key is to remember that meeting the family is ultimately an interview. Families ask questions to get to know the person their son or daughter loves, but they also do it to see of you're right for their child. At the end of the day, who can blame them? They only want what is best for their sweet baby.
Meeting the family however, should not be an interrogation. As much as they are getting to know you, you should be getting to know them too. During an interrogation, you're asked all the questions and your only purpose is to give a response. An interview gives both parties the opportunity to get to know you each other. So ask questions too. Ask the mom what she likes to do in her spare time. See if the dad if he likes to fish or BBQ. Find out the siblings what their favorite childhood movies. When you begin to ask questions too, you'll find that you either have things in common or you get to try new things.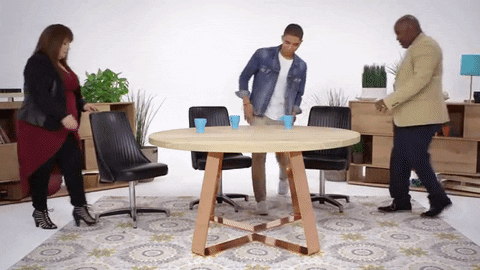 Do Not Isolate Yourself
Having the family ask you a ton of questions can be overwhelming, but the last thing you want to do is isolate yourself from the family when their attempting to get to know you. I have the tendency to be shy and it's easy for me to shut down and become extremely quiet. If you're a shy person, its easy for you to come off as "stuck up" or "stooch". In this situation, the worst thing you can do is take out your phone and play Candy Crush or nag your Bae.
The best solution is to find or let someone find you who was once in your shoes before. It can be one of the sibling's significant other. In my case it was Bae's brother's girlfriend. Londyn could sense I was a bit shy and she hung out with me while Bae hung out with his brothers. She told me about the family and how they treated her as such. Londyn also assured me that there was no reason why I wouldn't be treated like family. Of course, we talked about other stuff and got to know each other better. She was one of the reason I didn't isolate myself.
So, if you're a naturally shy person, don't let it get the best of you. Someone will come to your rescue.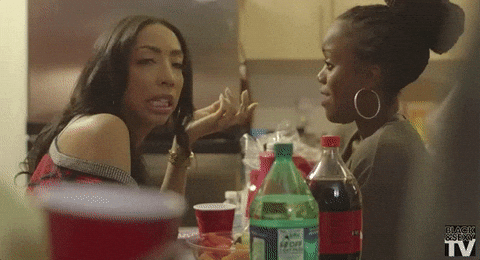 Be Prepared to Stay All Day
I should have known this, but I honestly wasn't thinking. When families decide to get together it's not a drive-by but an all-day event. So be prepared! Bring some house slippers, or tube socks, a change of clothes to get comfortable and your phone charger. Since you have ALLL DAYYY be sure to be dress for the occasion, do not isolate yourself, get to know the family too, and be yourself.
I hope this was helpful. Think I forgot something? Write it in the comments below. I would love to hear your experience about meeting your significant other's family! Tell me about it in the comments below.