Now I understand that with a New Year comes New adjustments. One of the first things we evaluate is whether or not we want to keep of "cut off" friends. Before you do anything in haste, you need to figure out whether or not you are involved in a toxic friendship. Maybe you feel like your friend wasn't there for you the way you were there for them. Probably your friend went from your cheerleader to your worst critic. Either way being a part of a toxic friendship is not what is best for you in this New Year.
Friendships are an outlet for both parties to grow. If a friendship doesn't enhance both parties spiritually, mentally, and emotionally; then it's toxic. Bleach is great for getting those tough stain out of shirts and socks, but if ingested, it can make you extremely sick or kill you. That's because bleach is toxic. You wouldn't drink a cold glass of bleach, so you shouldn't absorb toxicity from a friend mentally and emotionally. Rest assured, I have come up with a way to figure out whether or not you are in a toxic friendship and if your friend is toxic.
Check Ya Self Friend!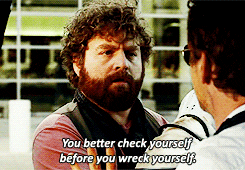 It's one thing to believe that your friend is toxic, but the real question is are you? Don't be so quick to "cut" people off when you just might be apart of the problem. You need to check Yaself! So before you go telling your friend off, ask yourself if you were responsible for aiding in the toxicity of your friendship.
A couple of questions you can ask yourself is:
Am I a one-sided friend?
Do I have the tendency to bring up gossip ALL THE TIME when I converse with my friend?
Am I encouraging or enabling toxic behaviors or conversations?
Do I have the tendency to be "shady" towards my friend?
Am I "messy" towards my friend?
If the answer to all the above questions is "yes", then you are toxic! It's important to deal with the root of your toxicity before you call someone out on there's. Work on yourself first and see how it may change your friendship.
However, if the answer to the above questions is "no", then it's time to evaluate the foundation of your friendship.
Evaluate the Foundation of your Friendship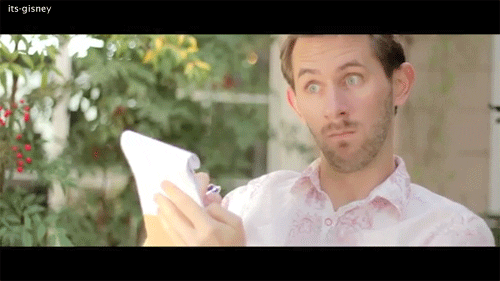 Why you become friends with an individual can be the "make" or "break" in your relationship. Motive will determine if you're friends for a season or for the long haul.
If your friendship was solely based on dislike for another person and negativity (which happens), then your friendship will not last. If you and your friends speak negatively about every person, place, or thing you come into contact with, it's toxic. That kind of conversations only produces hatred, malice, and envy. All of which is toxic energy. That is not the kind of friendship you need.
Now there could be a chance that the foundation of your friendship is solid. Together, you both share the common interest like hanging out and the same places, listening to the same genre of music, and encouraged each other to go after goals and dreams. The only problem is now you're beginning to notice your friend's actions and attitude took a turn for the worst. Now sometimes life happens and people go through seasons where they're not themselves. When you notice that ya "sis" ya "bro" ya "bestie" ya "girl" ya "boy" behavior is habitual, you have to communicate that ASAP!
Communication is Key in Your Friendship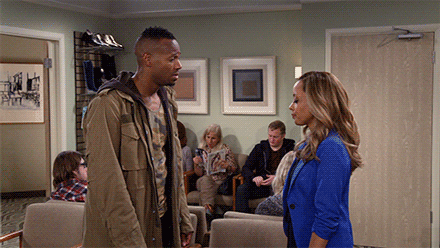 If you have an issue with your friend and feel that the friendship is beginning to be toxic; a conversation needs to be scheduled ASAP! Don't find someone else to vent to, go talk to your friend. For me, the hardest thing is to speak up because I tend to let things slide. Doing that just creates a snowball of behaviors and tendencies that you don't like but tolerate because you choose not to communicate.
If you don't like something, speak up. When you leave things unsaid your friend thinks it's "okay" meanwhile your fuming on the inside. If you both are really friends then you should be able to communicate with each other (unless one party has communication issues and that's another blog post). Confrontation is a good way to keep the lines of communication open.
In some situations, your friend could just be going through some things where life is causing them to be negative. At that point, it is your duty as a friend to see if you can help him/ her get through it. Sometimes, you reaching out, being understanding, and caring just might be what they need. In other situations, it might not work. It might just be time to determine if being friends is an asset or a liability.
Is Your Friendship an Asset or Liability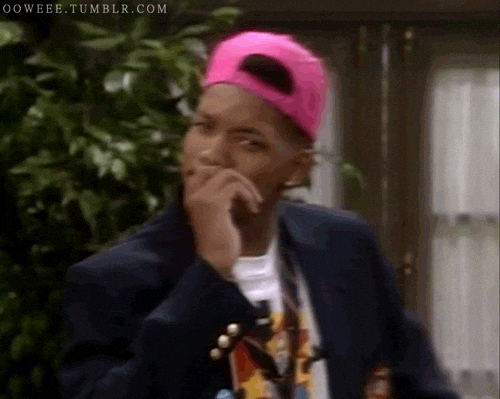 At this age in our lives, the initiation of friendships should be treated as a business venture. You wouldn't go into business knowing that the investment and hard work would later become a liability. The goal is to make sure your business venture becomes an asset for you. The same should be applied for friendships.
A friendship that serves as an asset is a friendship worth keeping! When a friendship is an asset, it benefits you on so many different levels. It seems impossible to want to let go. It not only benefits you but the other person as well. Friendship should consist of the mutual benefit of honesty, encouragement, trustworthiness, dependability, loyalty and etc. Anything that could be considered the opposite is a liability and it just might be time to cut that person off.
Cut 'em off or Amend Your Friendship?
Right now the choice is yours. If you checked Yaself, checked the foundation of your friendship, realized that communication is key, assessed if your friend is an asset or a liability; you have to figure out if you want to cut 'em off or make amends. If you believe that this is a friendship worth keeping, by all means, work it out. However, if you believe that this friendship is toxic and causes some form of weight or strain on you mentally and emotionally then it's time to cut 'em off. Just make sure you communicate why this can no longer work out for you.
I hope this was helpful. If I left anything out, let me know in the comments.